Carnival Cruise Line
Analytics Manager (Hybrid)
Job ID 5563
Date posted 03/16/2023
City Miami
State FL
Country United States
Job Type Full Time
Job Description
We are seeking an Analytics Manager to lead the big data science engine of Finance / Ship Operations to provide insights and support 'optimal' business decision-making.  Provide sound analysis and data visualization tools to senior management teams while spearheading global and targeted examinations of various business challenges and opportunities beyond the limitations of standard reporting.
Lead the design, development, and implementation of analytics and reporting that assist the business in achieving strategic objectives and increasing productivity. Collaborates across business areas, including Guest commerce, Guest operations, Decision Support and  IT, to achieve desired results. Accountable for day-to-day development and management of business intelligence tools and dashboards, proactively identifying opportunities for improvement.
Develop and leverage internal/external partnerships to maximize the achievement of business goals and become a key asset in the future of the CCL brand's success.  Cultivate an environment where associates respect and adhere to the Core Values and financial responsibilities.
This individual will be a leader and significant contributor to the growth of the Finance department by providing a strong professional presence, recommending and leading change, undertaking the professional development of personnel, and working autonomously and as a part of a team in significant projects. They will operate the department most efficiently while consistently delivering results.
ESSENTIAL FUNCTIONS
Create and manage all effective business intelligence tools and dashboard reporting to provide standardized and concise performance information in an executive-style format

Collaborate with senior leadership to craft questions to generate maximum value using the enterprise data warehouse & analytics to achieve business goals

Develops appropriate tools to improve business management and decision-making and increase visibility to trends and underlying root causes. 

Support strategic decisions to be made by senior management with comprehensive analyses and presentations marrying big data science with financial shrewdness; recommend, develop, and implement solutions to support strategic inventory initiatives

Build analytics tools that utilize the data pipeline to provide actionable reporting for the organization and operational efficiency in a simple, digestible format using data visualization tools

Identify and implement process improvements by optimizing data/report delivery and automating manual processes for greater scalability

Act as the Finance lead & liaison for Hotel Operations

Lead functional and cross-functional projects teams and partner with operational leaders and SMEs to drive results and meet goals/deliverables

Develop and implement key performance indicators (KPIs) and tools to assist in highlighting/analyzing trends

Optimize peer and colleague performance by evaluating and revamping processes to drive efficiencies across all Finance departments
QUALIFICATIONS
Bachelor's Degree in Business discipline required -- MBA preferred but not required (proven strong financial management experience considered in lieu of MBA)

Five (5) to seven (7) years of financial analysis, data mining and complex financial modeling experience

Experience in Hotel / Travel industry operational areas – managing business areas and partnerships / Strong business/financial acumen with ability to diagnose a business and develop a relevant strategy / Excellent analytical, reporting and communication skills / Experience in developing operating budgets and short / long term forecast

Excellent verbal and written communication skills and presentation skills / Strong skills in PowerPoint and Excel

Exceptional organizational skills

Effective in prioritizing work and following through on commitments

Excellent project management skills and experiences

Demonstrates ability to resolve issues

Ability to adapt easily to change

Excellent leadership skills with proven supervisory experience and adaptability to change
#LI-SC1
#LI-Hybrid
The range for this role's base salary is $90,000 - $125,000.  Offers to selected candidates will be made on a fair and equitable basis, taking into account specific job-related skills and experience. 
At Carnival, your total rewards package is much more than your base salary. All non-sales roles participate in an annual cash bonus program, while sales roles have an incentive plan.  Director and above roles are also eligible for an additional vesting equity plan.  Plus, Carnival provides comprehensive and innovative benefits to meet your needs, including:
Health Benefits:

Cost-effective medical, dental and vision plans

Employee Assistance Program and other mental health resources

Additional programs include company paid term life insurance and disability coverage

Financial Benefits:

401(k) plan that includes a company match

Employee Stock Purchase plan

Paid Time Off

Holidays – All full-time and part-time with benefits employees receive days off for 7 company-wide holidays, plus an additional floating holiday to be taken at the employee's discretion.

Vacation Time – All full-time employees at the manager and below level start with 14 days/year; director and above level start with 19 days/year.  Part-time with benefits employees receive time off based on the number of hours they work, with a minimum of 84 hours/year.  All employees gain additional vacation time with further tenure.

Sick Time – All full-time employees receive 80 hours of sick time each year.  Part-time with benefits employees receive time off based on the number of hours they work, with a minimum of 60 hours each year. 

Other Benefits

Complementary stand-by cruises, employee discounts on confirmed cruises, plus special rates for family and friends

Personal and professional learning and development resources including tuition reimbursement

On-site preschool program, wellness center, and health clinic at our Miami campus
About Us
In addition to other duties/functions, this position requires full commitment and support for promoting ethical and compliant culture. More specifically, this position requires integrity, honesty, and respectful treatment of others, as well as a willingness to speak up when they see misconduct or have concerns.
Carnival Cruise Line is the most popular cruise brand in North America and operates a fleet of ships designed to foster exceptionally safe, fun and memorable vacation experiences at an outstanding value. Our employees have a responsibility to be accountable for all actions. We consider the environment in all aspects of our business and have a responsibility to put safety and sustainability first. We live and share a positive attitude which is based on fostering an environment of inclusion, trust, a willingness to listen, openness and integrity. Doing this helps us to achieve our ultimate goal, which is to include FUN in everything we do! Speaking of fun, we are officially certified as a Great Place to Work aboard our ships as well as in our global corporate headquarters!
Carnival Corporation & plc and Carnival Cruise Line is an equal employment opportunity/affirmative action employer. In this regard, it does not discriminate against any qualified individual on the basis of sex, race, color, national origin, religion, sexual orientation, age, marital status, mental, physical orsensory disability, or any other classification protected by applicable local, state, federal, and/or international law.
Apply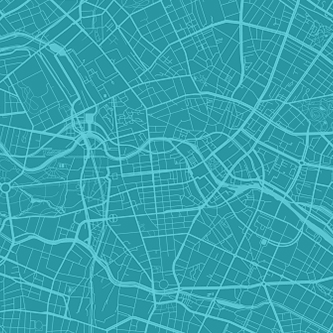 Explore Our United States Location
View Map