Carnival Cruise Line
Analyst Sr., Financial Data (Hybrid in Miami, FL)
Job ID 4501
Date posted 08/03/2022
City Miami
State FL
Country United States
Job Type Full Time
Job Description
We are seeking a Sr. Financial Business Analyst. The Senior Analyst is a key contributor to the success of Carnival Cruise Line by providing a strong professional presence, technical expertise, and a business/operational focus for the Finance department.  This individual is responsible for continuously analyzing business trends, processes, and opportunities based on statistical information and insights from machine learning and operational reviews.  The Senior Analyst role will both assist and lead the preparation of data models, including statistical analysis, consolidation of monthly reporting, which include outlining trends and opportunities, external industry research related to macro trends, ad hoc report development and developing reporting workspaces. Responsible for providing quality end-to-end service when it comes to data and statistics, from helping define appropriate basic metrics that will be relevant to meeting daily needs to creating and capturing more complex ones for strategic projects and making these available to end-users via reports, tables, visualizations, and dashboards.  This role will be responsible for executing the technical analysis, design, development, and implementation of data warehousing and reporting platform solutions for various teams, focusing on Tableau as the system of end-user data consumption.  Other responsibilities may include ensuring the accuracy of the data through data validation, documentation and ongoing maintenance of reporting systems and other special projects or processes.
ESSENTIAL FUNCTIONS
Leverage proficiency with visualization and statistical platforms (Power BI, SSRS, Tableau, R, SAS, and Python) and to extract insight to translate results into impactful dashboards that help drive actions & recommendations to senior leadership,

all hosted in a O365/Teams environment.

Locate, manipulate, and organize data from the enterprise data warehouse and/or other sources in support of dashboard, report, and model development (Microsoft SQL, Excel, Power BI & Tableau).

Leads business analytic projects which identify opportunities for data driven process improvement efforts to streamline and automate business processes and optimize financial and operational performance across the organization, minimizing effort and operating costs

Design, test, create and document new reporting solutions & infrastructure, including SQL queries, SQL Server Reporting Services (SSRS) reports, Power BI & Tableau dashboards, and SAS.

Interpret data and analyze results using statistical techniques that drives insights from existing dashboards and reports, and as needed, augment with analysis from separate data sources or research.

Provide complex financial analysis and communicating gathered insights to all levels of management in a simple and digestible way.

Document reporting process, by creating mock-up layout designs and wire frames leveraging visualization features in Tableau/Power BI, etc.
QUALIFICATIONS
Bachelor's Degree

Industrial Engineering, Finance, Information Systems, Business, Math, Physics, Statistics, or related field

4-5 years of experience with a track record of driving results in business analysis, busines intelligence or finance

High proficiency with data visualization, reporting and statistical applications (e.g., Tableau, MS Power BI, SSRS, SAS, R, Python, etc.), MS Office (advanced Excel, highly proficient PowerPoint), Oracle Essbase, SQL, SharePoint and data warehousing. BI experience is a strong plus. 

Proven analytical and organizational skills to meet deadlines in an environment of often changing priorities; be resilient and resourceful.

Must be able to critically think, problem-solve, research, and perform root cause analysis under ambiguity, conceptual thinker with strong analytical skills including experience using statistical analysis to drive business decision-making process.

Strong technical software skills a must, especially with query/reporting tools used for statistical and data analysis.

Experience developing analytic reporting through a collaborative workspace/apps (i.e. Teams, Slack, etc)

Excellent presentation skills to deliver effective and informative material.

Have the intellectual curiosity to seek out new areas of potential improvement actively and drill into the details to find the root cause of problems.

Master's Degree in finance, data analytics, statistics or related field;  Data analytics / analyst certification (i.e. SAS, Microsoft, Google, IBM, AWS); Six sigma certification (through IASSC or ASQ)

Previous cruise, travel/leisure, hospitality, or transportation industry experience. 

Proficiency with financial statement analysis.

Experience with predictive modelling with a focus on supply chain / material sourcing.

Strong process improvement, data modelling, statistical analysis, data mining/reporting activities, and analytical skills.

Experience in a professional environment with proven exposure to a variety of technologies and data modelling techniques.
About Us
Carnival Cruise Line is the most popular cruise brand in North America and operates a fleet of ships designed to foster exceptionally safe, fun and memorable vacation experiences at an outstanding value. Our employees have a responsibility to be accountable for all actions. We consider the environment in all aspects of our business and have a responsibility to put safety and sustainability first. We live and share a positive attitude which is based on fostering an environment of inclusion, trust, a willingness to listen, openness and integrity. Doing this helps us to achieve our ultimate goal, which is to include FUN in everything we do! Speaking of fun, we are officially certified as a Great Place to Work aboard our ships as well as in our global corporate headquarters!
Carnival Corporation & plc and Carnival Cruise Line is an equal employment opportunity/affirmative action employer. In this regard, it does not discriminate against any qualified individual on the basis of sex, race, color, national origin, religion, sexual orientation, age, marital status, mental, physical or sensory disability, or any other classification protected by applicable local, state, federal, and/or international law.
Benefits as a member of Carnival's Team:
A comprehensive benefit program which includes medical, dental and vision plans
Additional programs include company paid term life insurance and disability coverage and a 401(k) plan that includes a company match
Employee Stock Purchase plan
Paid vacation and sick time
Cruise benefits
An on-site fully accredited preschool educational program located at our Doral campus
An on-site Wellness Center and Health clinic at our Doral campus
To view a copy of Carnival's FMLA, EEO and EPPA posters please visit: (click or copy and paste link into your browser)
#CC#
Apply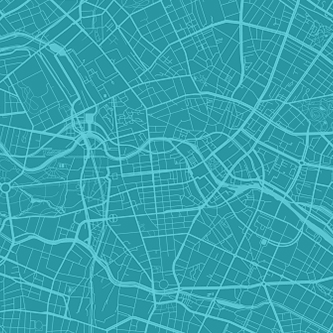 Explore Our United States Location
View Map