Carnival Corporation
Analyst Sr, Data
Job ID 2750
Date posted 12/07/2021
City Miami
State FL
Country United States
Job Type Full Time
Job Description
Responsible for executing Risk Advisory & Assurance Services group data analytics activities for Carnival Cruise Lines & plc and its subsidiaries.  This includes developing, testing, and implementing analytic data models and accompanying analysis that provide audit and Sr. Management insights into the company's global risk and control posture
Advanced Analytics & Predictive modeling
Analyze complex datasets for a variety of patterns including fraud, control breakdown and regulatory non-compliance, conveying the findings from your work to Management

Implement Artificial Intelligence for outlier detection and predicting risk manifestation using advanced Machine learning models (e.g., Neural Network, SVM, Random Forest)

Extract data from the company's databases using ETL processes and provide analysis and insights into complex business processes/operations.

Suggest A/B testing scenarios and manage statistical analysis and reporting process.

Provide insights and statistical analysis of the tests based on different models implemented

Create, maintain, monitor and analyze all master data in RAAS Data Warehouse and integrated solutions

Create and manage the RAAS data dictionary to support audit business intelligence efforts

Provide testing support for upgrades and releases, including integration testing from various sources to target systems

Assist with the design of RAAS cloud solution for hosting RAAS's Big Data Analysis
Business Intelligence
Collect data from various sources including data warehouse, Azure data warehouse and On-premise based ERP database.

Program in MRS and SSIS to automate data ETL (extraction, transformation and loading) process.

Address departmental analytics requests and facilitate needed data acquisition and program development to support internal projects, special projects, and investigations.

Perform various levels of data validation across multiple systems.

Implement, optimize
Visualization & Reporting
Design analytic dashboards/reports that effectively and efficiently provide summarized results, analysis, conclusions to stakeholders, with supporting details readily available

Develop visualization in Tableau and R using ggplot2 to provide insights based on aggregated/visualized results.

Develop automate reporting and charting and analyze trends and patterns
Business Acumen
Lead the quarterly operations of the RAAS Continuous Assurance program globally.

Serve in a financial and operational management advisory role to support: both shipboard and shoreside operations, audit readiness activities, and audit remediation activities.

Serve as the SME for all audit liaison activities within RAAS and the business.

Conduct full lifecycle data analysis and maintain systems and manage information used for financial/operational administration and key financial metrics and reporting.

Assist RAAS with audit readiness activities. Review, compile and prepare audit support documentation
Communication & Presentation
Contribute to internal activities for overall process improvement, efficiencies, and innovation

Communicate the data requirements and ensure the global team receives access to the source information needed, understanding of the data relationships to the business processes.

Assist global teams with the use of inquiry of key systems to facilitate understanding of data in the business process

Participate in department technology leadership work streams on support, knowledge management processes and use of tools.
Education, experience and qualifications
Bachelor's Degree-

Data Science, statistics, computer science, and/or mathematics

4+ years professional experience in developing data analytical models and accompanying analysis

Proficient in modelling tools (e.g., python, r, SAS); visualization and reporting packages (e.g., Tableau, MS BI SSRS, etc.), and advanced database query languages (SQL+)

Independent thinker that is service oriented and results driven

Master's degree in statistics, computer science or data science/analytics field
Knowledge, skills and abilities
Experience in a professional environment with exposure to a variety of technologies and data modeling techniques

Proficient in modelling tools (e.g., python, r, SAS); visualization and reporting packages (e.g., Tableau, MS BI SSRS, etc.), and advanced database query languages.

Ethics and compliance

In addition to other duties/functions, this position requires full commitment and support for promoting ethical and compliant culture. More specifically, this position requires integrity, honesty, and respectful treatment of others, as well as a willingness to speak up when they see misconduct or have concerns
Decision making
Decisions focus on intermediate-term issues. The purpose of decisions made at this level are to help move CCL closer to reaching strategic goals. Outcomes are predictable. After a decision is made by Top Executive Leadership, the next phase is to take the needed steps to implement it.  Examples are: The amount of money required to implement, which advertising agency to promote a new service or to provide an incentive plan to employees to encourage increased revenue. Examples: Develop data models to support business.  Also identify anomalies that may be indication of fraud or control breakdowns
Decisions focus on day-to-day activities within the company. Decisions made at this level help to ensure that daily activities proceed smoothly and therefore help to move the company toward reaching a strategic goal. They have short term consequences. Examples are: Handling employee conflicts, purchasing materials needed for operations. Examples: Develop data models used by global RAAS teams and Sr. Management to provide insights in areas of risk
About Us
Carnival Cruise Line is the most popular cruise brand in North America and operates a fleet of ships designed to foster exceptionally safe, fun and memorable vacation experiences at an outstanding value. Our employees have a responsibility to be accountable for all actions. We consider the environment in all aspects of our business and have a responsibility to put safety and sustainability first. We live and share a positive attitude which is based on fostering an environment of inclusion, trust, a willingness to listen, openness and integrity. Doing this helps us to achieve our ultimate goal, which is to include FUN in everything we do! Speaking of fun, we are officially certified as a Great Place to Work aboard our ships as well as in our global corporate headquarters!
Carnival Corporation & plc and Carnival Cruise Line is an equal employment opportunity/affirmative action employer. In this regard, it does not discriminate against any qualified individual on the basis of sex, race, color, national origin, religion, sexual orientation, age, marital status, mental, physical or sensory disability, or any other classification protected by applicable local, state, federal, and/or international law.
Benefits as a member of Carnival's Team:
A comprehensive benefit program which includes medical, dental and vision plans
Additional programs include company paid term life insurance and disability coverage and a 401(k) plan that includes a company match
Employee Stock Purchase plan
Paid vacation and sick time
Cruise benefits
An on-site fully accredited preschool educational program located at our Doral campus
An on-site Wellness Center and Health clinic at our Doral campus
To view a copy of Carnival's FMLA, EEO and EPPA posters please visit: (click or copy and paste link into your browser)
Apply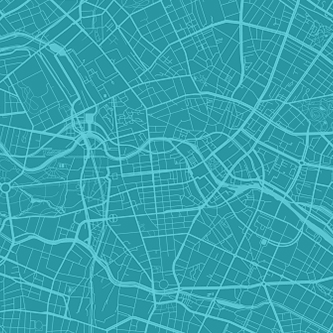 Explore Our United States Location
View Map