Carnival Cruise Line
Analyst Sr., Data Warehouse
Job ID 2891
Date posted 01/06/2022
City Miami
State FL
Country United States
Job Type Full Time
Job Description
The Senior Data Warehouse Analyst is responsible for the analysis, design, development, documentation, and maintenance of the CCL Operational Data Store (ODS), Enterprise Data Warehouse (EDW), Data Marts, CRM/Guest Loyalty Management system, Data integrations, and Business owned reporting and analytic solutions.   These tasks will be carried out with minimal guidance and supervision from the Data Warehouse Supervisor or the Senior Data Warehouse Architect
Essential functions
Design, develop, and document complex code integrating warehouse and transactional business applications using current knowledge of enterprise application technologies and development techniques

Design, develop, and test dimensional data model extensions using Star & Snowflake schema methodologies under the Kimball and Inmon methodologies

Lead troubleshooting and debugging of software integration and performance problems. Conduct performance analysis and suggest potential solutions for highly complex integrations and reporting needs

Partner with the business teams in defining the end state reporting goals and/or dashboard requirements. Design and develop data-based solutions that meet either a 'publish or 'subscribe' data requirement.

Construct and maintain the necessary support Run Book, scheduling, and Embarcadero data model documentation and artifacts in accordance with Carnival's System Development Methodology (SDM

Assist in developing and then meet agreed-upon deadlines and perform other project duties as assigned

Communicate technical and non-technical information clearly, concisely, and effectively both orally and in writing. Present findings, recommendations, and specifications in formal reports and/or oral presentations
Qualifications
Bachelor's degree in Computer Science, Engineering, or a similar technical discipline

Informatica and Oracle are a Plus but not required

10+ years in Data Warehousing, Informatica products, and Oracle databases.  Primarily On-Premise with some Cloud experience a Plus
Critical skills
 Expert understanding of PL/SQL developer, functions, procedures, packages, and triggers

 Expert understanding of SQL Navigator and/or Toad. Recent experience developing on Oracle 11G/10G.

Expert understanding of the concept of code objects re-use and business rules standardization

 Expert understanding of PL/SQL developer, functions, procedures, packages, and triggers.

 Expert experience with Informatica Power Center version 9.x. including Workflow Manager, Workflow Monitor, Repository Manager, Designer, Server Manager, Power Exchange and ETL.  Knowledge of Informatica Dynamic Data Masking (DDM), Data Archive (IDA), Enterprise Data Catalogue (IDA), and Data Governance (IDG) products is a plus.

Knowledge of Business Intelligence tools utilization including Hyperion, SAS, Tableau, and Microsoft. 

Bachelor's Degree in Computer Science, Engineering or a related discipline.  Informatica or Oracle certification a plus

Experience in analysis, design, construction, documentation, and the support of very high-volume/performance data warehouse integrations using the following set of technologies (Oracle, Informatica, UNIX).

Experience in handling/analyzing customer related data (CRM) and understanding of casino player related data is a plus.  Cross functional work experience with teams comprised of business, IT applications, 3rd parties, and vendors. 

Experience in Waterfall and Agile development disciplines. 
Knowledge, skills and abilities
Prior Cruise Line, Casino or Retail related business experience. 

Knowledge of Business Intelligence tools utilization including Hyperion, SAS, Tableau, and Microsoft technologies. 

Strong verbal and written communication and skills. 

Able to meet aggressive project timelines and to escalate appropriately when issues are encountered.

Able to provide technical leadership and mentoring to junior and intermediate level data warehouse staff. 
Ethics and compliance
Experience in designing and developing for Privacy/PI, EUGDPR, CCPA, Data Retention, and Data Governance requirements.
Decision making
Decisions focus on day-to-day activities within the company. Decisions made at this level help to ensure that daily activities proceed smoothly and therefore help to move the company toward reaching a strategic goal. They have short term consequences. Examples are: Handling employee conflicts, purchasing materials needed for operations. (Typically Professional, Individual Contributors, up to Managers. Examples: Ensures all CCL/ABG critical and non-critical business reporting and analysis meet business objectives and operational performance.  Delivers service and support to all Shoreside business units.  Responsible for ensuring Compliance requirements for Privacy, GDPR, and Data Security are met.
Physical demands, travel and work conditions
Must be able to remain in a stationary position at a desk and/or computer for extended periods of time.
No or very little travel likely
Work primarily in a climate-controlled environment with minimal safety/health hazard potential.
About Us
Carnival Cruise Line is the most popular cruise brand in North America and operates a fleet of ships designed to foster exceptionally safe, fun and memorable vacation experiences at an outstanding value. Our employees have a responsibility to be accountable for all actions. We consider the environment in all aspects of our business and have a responsibility to put safety and sustainability first. We live and share a positive attitude which is based on fostering an environment of inclusion, trust, a willingness to listen, openness and integrity. Doing this helps us to achieve our ultimate goal, which is to include FUN in everything we do! Speaking of fun, we are officially certified as a Great Place to Work aboard our ships as well as in our global corporate headquarters!
Carnival Corporation & plc and Carnival Cruise Line is an equal employment opportunity/affirmative action employer. In this regard, it does not discriminate against any qualified individual on the basis of sex, race, color, national origin, religion, sexual orientation, age, marital status, mental, physical or sensory disability, or any other classification protected by applicable local, state, federal, and/or international law.
Benefits as a member of Carnival's Team:
A comprehensive benefit program which includes medical, dental and vision plans
Additional programs include company paid term life insurance and disability coverage and a 401(k) plan that includes a company match
Employee Stock Purchase plan
Paid vacation and sick time
Cruise benefits
An on-site fully accredited preschool educational program located at our Doral campus
An on-site Wellness Center and Health clinic at our Doral campus
To view a copy of Carnival's FMLA, EEO and EPPA posters please visit: (click or copy and paste link into your browser)
Apply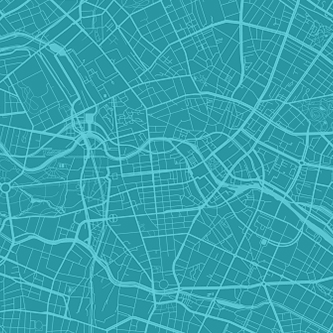 Explore Our United States Location
View Map