Carnival Cruise Line
Analyst, Dry Dock PMO Performance (Hybrid in Miami)
Job ID 6933
Date posted 09/18/2023
City Miami
State FL
Country United States
Job Type Full Time
Job Description
The Performance Analyst supports the DDPMO team on daily project management tasks. This role requires strong communication, interpersonal, analytical, and process improvement skills. The Performance Analyst gathers, uses, interprets, and presents data to support and improve dry-dock processes. Must be highly proficient with project management tools and performing data and financial tracking/reporting.  Must ensure assigned projects are properly organized, monitored, and controlled throughout their lifecycle.
ESSENTIAL FUNCTIONS
Plays an active role in project analysis, project workflow and assists in the preparation of deliverables to achieve defined objectives
Analytical functions include:

Gather, organize, reconcile, and clean-up large data sets 
Collaborates and communicates with cross-functional teams to ensure correct information intake and to ensure data is aligned across all stakeholders
Create dry-dock meeting presentations summarizing projects that are clean, easy-to-follow, and meaningful
Utilize data gathering tools, templates and methods to analyze and consolidate data needed for project requirements
Recommends improvements where shortcomings or inefficiencies are determined
Consolidate project information into the financial work package for accurate project tracking and inputs results into dashboards
Perform data analysis to report KPIs
Builds tools using technical and analytical skills that visualize performances against planning KPIs

Support the Dry-Dock PMO on project management processes through high proficiency in MS Office and AutoCAD as follows:       

Quick data input and manipulation, Pivot tables, Data analysis, extracting information
Create presentations to tell a story and summarize the data in a meaningful way
Create drawings in AutoCAD superimposed on a ship's general arrangement
Review and audit Project files in MS Project, develops project plans, allocate resource management, reports project and task progress, create Gantt charts, printing views/tables
Performs daily updating and archiving of files using the existing document management system
Creates reports and writes guidelines, keeps meeting minutes in OneNote, completes project communication log, and flags follow-up items to the planners.

Attend dry-docks to perform the following tasks:

Review variation orders and yard bill line-by-line daily with a technical perspective and highlighting discrepancies
Perform inspections of venues, consolidate project status and punch list items with working knowledge of project requirements for dry-dock presentations
Support planners by tracking project progress against milestones, budget, and other guidelines

Provide ship stability support as per below:

Maintain the Carnival dry-dock database and provide preliminary shipyard selection 
May also support the completion of preliminary stability analysis during planning phases, complete summary of weight changes of dry-dock projects & perform lightweight surveys and inclines

Create and complete risk assessment templates and lessons learned presentations
Ensure projects are accomplished following applicable policies, procedures, practices and regulatory codes and are aligned with Company vision statement
25-50% with shipboard travel likely
Work may require employee to work inside and outside with exposure to changing climate and/or operate machinery
QUALIFICATIONS
Bachelor's degree in Marine/Mechanical/Industrial Engineering, Naval Architecture or equivalent degree/experience
Three years in ship building, shipyard, dry-dock repair and/or project management preferred
Very proficient in Excel, PowerPoint, Project, and Word
Experience creating PowerPoint presentations
Fluent in AutoCAD and can work quickly to modify or add detail to the ship's general arrangement
Proficient in manipulation and presentation of data 
Use or knowledge of Infoship and LR Class Direct website preferred but not required
Able to find solutions and initiatives to solve technical issues at the safest, economical and fastest way, according to Flag, Class, ISM, ISPS, etc., rules
Able to coordinate a complex dry dock / repair process in cooperation with the vessels' superintendents / shipyard / sub-contractors / crew / company
Ship repairs processes and class / flag requirements
Knowledge of ships, dry-docks and ship maintenance (steel, paint, electrical, hydraulic, etc.)
Strong communication, problem-solving, and analytical skills
Highly organized and demonstrates ability to work effectively in multi-tasking environment with high volume workload and tight deadlines
Comprehensive knowledge of industry policies, procedures, practices and regulatory codes. Knowledge of class/flag (LR) requirements
Able to coordinate a complex dry dock / repair process in cooperation with the vessels' superintendents / shipyard / sub-contractors / crew / company
Dynamic and proactive working in team spirit in an important department to serve with his /her expertise the whole group
#LI-EJ1
#LI-Hybrid
The range for this role's base salary is $51,600 - $75,300.  Offers to selected candidates will be made on a fair and equitable basis, taking into account specific job-related skills and experience.  
At Carnival, your total rewards package is much more than your base salary. All non-sales roles participate in an annual cash bonus program, while sales roles have an incentive plan. Director and above roles may also be eligible to participate in Carnival's discretionary equity incentive plan. Plus, Carnival provides comprehensive and innovative benefits to meet your needs, including:
Health Benefits:

Cost-effective medical, dental and vision plans
Employee Assistance Program and other mental health resources
Additional programs include company paid term life insurance and disability coverage 

Financial Benefits:

401(k) plan that includes a company match
Employee Stock Purchase plan

Paid Time Off

Holidays – All full-time and part-time with benefits employees receive days off for 7 company-wide holidays, plus an additional floating holiday to be taken at the employee's discretion. 
Vacation Time – All full-time employees at the manager and below level start with 14 days/year; director and above level start with 19 days/year.  Part-time with benefits employees receive time off based on the number of hours they work, with a minimum of 84 hours/year.  All employees gain additional vacation time with further tenure.
Sick Time – All full-time employees receive 80 hours of sick time each year.  Part-time with benefits employees receive time off based on the number of hours they work, with a minimum of 60 hours each year.  

Other Benefits

Complementary stand-by cruises, employee discounts on confirmed cruises, plus special rates for family and friends
Personal and professional learning and development resources including tuition reimbursement 
On-site preschool program and wellness center at our Miami campus
About Us
In addition to other duties/functions, this position requires full commitment and support for promoting ethical and compliant culture. More specifically, this position requires integrity, honesty, and respectful treatment of others, as well as a willingness to speak up when they see misconduct or have concerns.
Carnival Cruise Line is the most popular cruise brand in North America and operates a fleet of ships designed to foster exceptionally safe, fun and memorable vacation experiences at an outstanding value. Our employees have a responsibility to be accountable for all actions. We consider the environment in all aspects of our business and have a responsibility to put safety and sustainability first. We live and share a positive attitude which is based on fostering an environment of inclusion, trust, a willingness to listen, openness and integrity. Doing this helps us to achieve our ultimate goal, which is to include FUN in everything we do! Speaking of fun, we are officially certified as a Great Place to Work aboard our ships as well as in our global corporate headquarters!
Carnival Corporation & plc and Carnival Cruise Line is an equal employment opportunity/affirmative action employer. In this regard, it does not discriminate against any qualified individual on the basis of sex, race, color, national origin, religion, sexual orientation, age, marital status, mental, physical orsensory disability, or any other classification protected by applicable local, state, federal, and/or international law.
Apply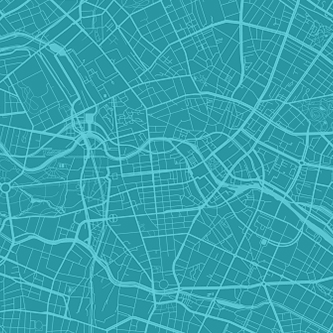 Explore Our United States Location
View Map