Carnival Corporation
Administrative Assistant
Job ID 4224
Date posted 06/23/2022
City Miami
State FL
Country United States
Job Type Full Time
Job Description
We are seeking an Administrative Assistant responsible for providing administrative support to the Vice President, Risk Advisory & Assurance Services, as well as their direct reports.  The main objective of the position is to ensure the administrative requirements of the function are appropriately addressed.      
ESSENTIAL FUNCTIONS
Provide project administrative assistance as required, including: Coordinating and preparing department and project budgets-based input from department management. Coordinating all document repositories regarding projects and other internal documents. Developing project briefs and presentations as may be required.

Responsible for all logistics and coordination related to department/group meetings.  These meetings may involve participants from multiple departments and Carnival Operating Companies and would include negotiating Hotel facility meeting rooms, catering, guest rooms, audio/video, Wi-Fi, etc.

Provide administrative support for the Risk Advisory & Assurance Services department.

Manage and coordinate all travel itineraries and arrangements for the department.

Department liaison to current and potential vendors and service providers.

Manage the department's service payments, including by not limited to phone services, operational services, etc.

Manage invoice payments and tracking for all department expenditures which includes use of MS Excel spreadsheets for recording and tracking.

Complete T&E statements for department and other reimbursement forms for approval.

Act as the department coordinator for Document Retention and Management, according to the company's policies.  

Manage office supplies inventory control/purchase for Risk Advisory & Assurance Services.

Coordinate all time and attendance related functions for the department, which includes using Kronos. 

Assist in other office responsibilities as required (e.g. kitchen supplies ordering, etc.)  

Prepare PowerPoint presentations as instructed by the Vice President, Risk Advisory & Assurance Services or other management for the department as may be needed.       
QUALIFICATIONS
Minimum Associate Degree.

Senior level administrative support with 5-7 years of demonstrated accomplishments.

Proficient in Microsoft Office Products (Outlook, Word, PowerPoint, Excel, Visio)

Ability to communicate confidently at the highest levels and build effective internal and external relationships.

Excellent organizational awareness and proven ability to operate in a matrix environment. Strong interpersonal and communication skills.
About Us
Carnival Corporation & plc is a global cruise company and one of the largest vacation companies in the world. Our portfolio of leading cruise brands includes Carnival Cruise Line, Holland America Line, Princess Cruises and Seabourn in North America; P&O Cruises, and Cunard Line in the United Kingdom; AIDA in Germany; Costa Cruises in Southern Europe; and P&O Cruises in Australia. Our employees have a responsibility to be accountable for all actions. We consider the environment in all aspects of our business and have a responsibility to put safety and sustainability first. We live and share a positive attitude which is based on fostering an environment of inclusion, trust, a willingness to listen, openness and integrity.
Carnival Corporation & plc and Carnival Cruise Line is an equal employment opportunity/affirmative action employer. In this regard, it does not discriminate against any qualified individual on the basis of sex, race, color, national origin, religion, sexual orientation, age, marital status, mental, physical or sensory disability or any other classification protected by applicable local, state, federal and/or international law.
Benefits as a member of Carnival's Team:
A comprehensive benefit program which includes medical, dental and vision plans
Additional programs include company paid term life insurance and disability coverage and a 401(k) plan that includes a company match
Employee Stock Purchase plan
Paid vacation and sick time
Cruise benefits
An on-site fully accredited preschool educational program located at our Doral campus
An on-site Wellness Center and Health clinic at our Doral campus
To view a copy of Carnival's FMLA, EEO and EPPA posters please visit: (click or copy and paste link into your browser).
Apply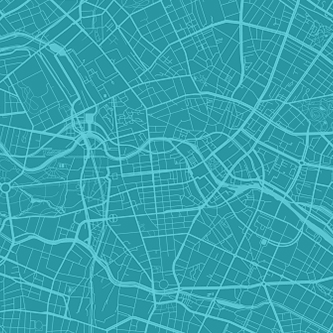 Explore Our United States Location
View Map