Costa
Strategic Sourcing Buyer - Food Category
Job ID 7113
Date posted 23/11/2023
Date closes 21/12/2023
City GENOVA
State LIGURIA
Country Italy
Job Type
Job Description
Are you eager about navigating the exciting world of high-quality service and products in the cruise business? Within our Procurement & Supply Chain department, you'll have the opportunity to contribute to the efficiency of our operations and showcase your skills in shaping commercial strategies across the Italian, European, and global markets for Costa Crociere.
The Strategic Sourcing Department is your anchor for success in the Food Category at Costa. With collaboration at its core, our team aligns strategic procurement across various functions, ensuring precise strategy implementation and resource allocation. Join us, as we are seeking an enthusiastic and experienced Buyer to become part of a dynamic and passionate department.
Who we are:
Welcome to our global family! We take pride in our diverse community of over 20,000 professionals from 70 different countries and cultures. At Costa, we believe in open communication, positivity, and support. We foster an environment built on trust and transparency, where everyone's voice is heard.
How you'll live your ambition:
From our offices in Genoa, as a Strategic Sourcing Buyer, you will play a pivotal role in shaping our food category procurement strategy across global markets implementing short, medium and long term, strategies in line with Costa and Carnival Corporation needs and policy at the most competitive cost base. Within the Procurement department, you will have the opportunity to exert a meaningful influence on one or more of the following categories, based on the experience you have acquired: Meat, Fish, Fruits and Vegetables, and Dairy Products.
Demonstrate your passion
You will chart the course of our complete Strategic Sourcing process: navigating through uncharted waters, you'll steer us through market analysis, vendor portfolios, negotiations, contracts, and all post-contract activities with precision and expertise.
Empowering excellence and fueling high-quality delivery is something you're accustomed to. Your role will be to understand the complexity of our business needs and ensure the implementation of the most effective strategies.
Get things right
You will serve as the primary point of contact and the commercial and contractual liaison between Costa and our Category suppliers.
To reach our goals, you will engage with various stakeholders, playing a pivotal role in ensuring that our suppliers' performance aligns in the right direction.
As a champion of high standards and governance, it will be your responsibility to oversee and ensure an uninterrupted flow of essential supplies.
Safety First
Thanks to your experience, you will be able to handle all specification and contract documentation.
What makes you unique
You're a master in your role, shaped by your involvement in international and complex contexts where you've handled strategic procurement, category management, or similar for over 3-4 years.
Your passion and interest in the Food category have defined your journey. We expect that you have gained significant experience in one or more of the categories our Procurement team deals with.
An academic background in Economics, Business, or Supply Chain Management has been your starting point.
Your experience and knack for building strong alliances with cross-functional teams will be instrumental in collaborating to drive strategic initiatives and achieve exceptional business results.
Every day, you contribute to empowering excellence through a data-driven approach and analytical mindset.
As a global citizen, you embrace diversity and communicate fluently in English.
Teamwork comes naturally, inspiring others to give their best.
Why Costa
Your role is going to shape our Procurement & Supply Chain strategy. We can offer you the opportunity to explore your potential in the cruise industry, working with high-quality standards and international stakeholders.
You'll be a vital part of our Genoa office, where our strategies come to life and our ships set sail. Plus, you'll have the flexibility to work remotely, adding an extra layer of freedom to your experience.
Diversity Equity & Inclusion
Costa is like a world within a world. Shipboard and shoreside, we are an extraordinary melting pot of different backgrounds, experiences, ages and cultures. Each of us brings unique insights and perspectives. All of us are valued and respected for who we are. Costa is a global community where everyone belongs.
Join us, let's set sail on an unforgettable journey together. Apply today to drive success and live your ambition!
#LI-Hybrid
Apply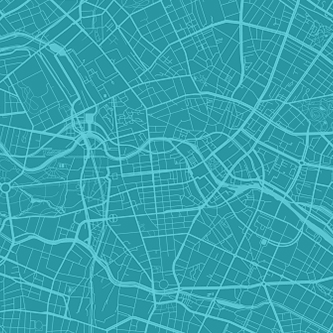 Explore Our Italy Location
View Map