Costa
Senior Internal Auditor
Job ID 7156
Date posted 20/11/2023
Date closes 25/12/2023
City GENOVA
State LIGURIA
Country Italy
Job Type
Job Description
Are you enthusiastic about exploring the dynamic and critical world of internal audit, where precision and integrity are paramount? Do you look forward to launching your career with international activities, engaging with professionals worldwide, and gaining global exposure?
Join our Risk Advisory & Assurance Services Team and embark on a journey where your expertise will play a crucial role in safeguarding the financial integrity and compliance of our organization. We are on the lookout for driven and detail-oriented professionals who are passionate about upholding the highest standards of financial and operational integrity.
Does it sound promising so far? Keep reading, and discover how this opportunity can unlock your potential.
Who we are:
Welcome to our global family! We take pride in our diverse community of over 20,000 professionals from 70 different countries and cultures. At Costa, we believe in open communication, positivity, and support. We foster an environment built on trust and transparency, where everyone's voice is heard.
How you'll live your ambition:
Our Risk Advisory & Assurance Services Department is the cornerstone of our commitment to excellence. From our offices in Genoa, you will have the opportunity to engage in projects and activities with international and cross-functional teams within Carnival Corporation, of which Costa is a part. 
As a Senior Internal Auditor, you'll find that collaboration is essential, as we closely cooperate with various departments to ensure accurate risk assessment, audit planning, and execution. If you're ready to make an impact, let's explore how you will chart the course and lead the success of our organization.
Demonstrate your passion
This role isn't meant for those who seek a routine job. Your energy and ambition are crucial in this cutting-edge function. By collaborating with top management, you'll develop a deep appreciation for the significance of robust governance and gain a thorough understanding of business processes and risk management activities.
You possess an entrepreneurial mindset and relish dissecting intricate business scenarios, consistently innovating and championing positive change to support and shape optimal business decisions.
Get things right
Conduct global audits encompassing operational, financial, IT, and compliance aspects, managing them from inception to conclusion in accordance with the Internal Audit Plan.
Detect risk management concerns and internal control gaps.
Effectively communicate audit findings, scenarios, and analytical reports to formulate audit programs and testing procedures.
Safety First
You will have the responsibility of reviewing and assessing the adequacy and timeliness of management's response and corrective actions in response to internal audit findings, including validating remediation activities.
Make sure that audit conclusions are grounded in a comprehensive understanding of processes, circumstances, and risks.
What makes you unique
Possession of a Master's degree in Economics, Engineering, or an equivalent field - your gateway to our voyage.
A minimum of 5-6 years of experience in analogous roles within multinational corporations or previous experience with one of the "Big Four" in the compliance and risk management department.
You navigate financial and operational streams with ease, having been involved in significant projects and achievements in collaboration with international entities.
As for key skills required to explore the company's depths, you possess knowledge of pivotal audit techniques and methodologies.
Every day, you contribute to empowering excellence through a data-driven approach and analytical mindset.
As a global citizen, you act open-minded knowing how to engage with different cultures and intersect the local and international dimensions. Being fluent in English is a prerequisite for collaborating effectively in daily activities.
Teamwork comes naturally, inspiring others to give their best.
Why Costa
Your role is going to shape our Risk Advisory & Assurance Services Department strategy. We can offer you the opportunity to explore your potential in the cruise industry, working with high-quality standards and international stakeholders.
You'll be a vital part of our Genoa office, where our strategies come to life and our ships set sail. Plus, you'll have the flexibility to work remotely, adding an extra layer of freedom to your experience.
Diversity Equity & Inclusion
Costa is like a world within a world. Shipboard and shoreside, we are an extraordinary melting pot of different backgrounds, experiences, ages and cultures. Each of us brings unique insights and perspectives. All of us are valued and respected for who we are. Costa is a global community where everyone belongs.
Join us, let's set sail on an unforgettable journey together. Apply today to drive success and live your ambition!
#LI-Hybrid  
Apply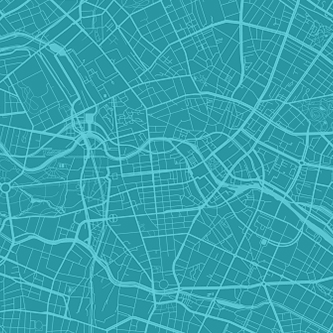 Explore Our Italy Location
View Map