Costa
Pricing & Revenue Management Manager
Job ID 7149
Date posted 20/11/2023
Date closes 21/12/2023
City GENOVA
State LIGURIA
Country Italy
Job Type
Job Description
As a data-driven company, we place our trust in numbers and data. Are you prepared to dive into a sea of trends, analytics, and KPIs? Are you eager to convert data into opportunities, crafting robust strategies and fostering excellence in a lively and diverse environment? 
We're in search of enthusiastic Pricing & Revenue Management Manager willing to join the On Board Revenue Management team, particularly focused on dynamic pricing and on-board revenue optimization for each purchase moment across all Costa fleets and markets
Who we are:
Welcome to our global family! We take pride in our diverse community of over 20,000 professionals from 70 different countries and cultures. At Costa, we believe in open communication, positivity, and support. We foster an environment built on trust and transparency, where everyone's voice is heard.
How you'll live your ambition:
As a Pricing & Revenue Management Manager, you will be responsible to manage the pricing and revenue management actions for all on board business (Food&Beverage, Excursions, Photo, Wi-Fi, Spa, Shop) with the objective to maximize Company's revenues for the ships assigned.
The On Board Revenue Management is the intelligence of our on board business profitability located in Genoa.  This new department includes strategic planning and forecasting, strategic pricing formulation, dynamic pricing optimization, commercial initiatives, space allocation and profitability. Working in OBR department, you will operate in close collaboration with various cross-functional teams including Revenue Management, Marketing, Markets, Guest Experience, Finance and Ship's Directors. 
Demonstrate your passion
Engage in extensive big data analysis for his/her assigned ships and programs, unraveling the forecasting demand and optimizing pricing based on performance analysis and of the business price elasticity and timing of purchase
You will monitor business performance by adjusting pricing, seizing new opportunities or mitigating risks to maximize company revenue.
You will be able to bring innovation to the pricing model to maximize customer willingness to purchase and pay, through different price bundle levels by market and by time of purchase.
You will contribute to the successful implementation, use of our analytics tool and revenue forecasting process
Get things right
How? You will contribute to the successful implementation, use of our analytics tool and revenue forecasting process
You will interact regularly with the Guest Experience department, ship managers, Costa Revenue Management, marketing and commercial teams
You will promote company culture and values among employees, leveraging positive relationships with company leaders to achieve optimal results.
Your curiosity and problem-solving skills will contribute to ongoing innovation projects.
Safety First
Your attention to detail and commitment to implementing outstanding strategies will lead you to collaborate closely with teams spanning Inventory, Pricing, Planning, and Data Science.
You will navigate uncertain waters managing complexities, risks and pressures, guided by your exceptional business acumen and commercial awareness
What makes you unique
Your journey includes 5-10 years experience in pricing and revenue management in global companies 
You approach decision-making with a data-driven mindset, strengthen by academic backgrounds in Economics, Engineering Management, Mathematics/Statistics, or related fields. 
Optimistic and enthusiastic approach with high resilience to risks. 
You are able to read the business context and maximize the relation with an high number of stakeholders. 
You are able to create new business and revenue scenarios, starting from the data driven approach combined with an entrepreneurial attitude.
As a global citizen, you embrace diversity and communicate fluently in English 
You have high proficiency in Excel, Power BI, quantitative tools and Power Point
Why Costa
You'll be part of the On Board Revenue Department, that reports directly to the President, playing a pivotal role in advancing one of the company's key strategic objectives - augmenting onboard revenues.
You'll be located at our Genoa offices, where our strategies pulse to life and our ships set sail. Plus, you'll have the flexibility to work remotely, adding an extra layer of freedom to your experience.
Diversity Equity & Inclusion
Costa is like a world within a world. Shipboard and shoreside, we are an extraordinary melting pot of different backgrounds, experiences, ages and cultures. Each of us brings unique insights and perspectives. All of us are valued and respected for who we are. Costa is a global community where everyone belongs.
Join us, let's set sail on an unforgettable journey together. Apply today to drive success and live your ambition!
#LI-Hybrid
Apply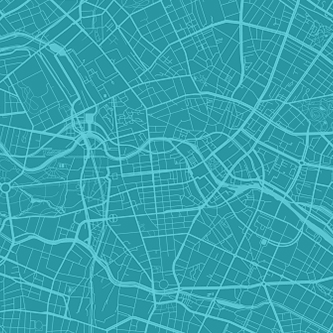 Explore Our Italy Location
View Map