Costa
Pricing and Revenue Management Junior Analyst - fixed term
Job ID 7357
Date posted 20/11/2023
Date closes 21/12/2023
City GENOVA
State LIGURIA
Country Italy
Job Type
Job Description
As a data-driven company, we place our trust in numbers and data. Are you prepared to dive into a sea of trends, analytics, and KPIs? Are you eager to convert data into opportunities, crafting robust strategies and fostering excellence in a lively and diverse environment? 
We're in search of enthusiastic Analysts with a keen eye for detail, poised to make a significant impact in our Pricing and Revenue Management team. Join us and unleash your expertise to drive innovation, growth, and revenue optimization.
Who we are:
Welcome to our global family! We take pride in our diverse community of over 20,000 professionals from 70 different countries and cultures. At Costa, we believe in open communication, positivity, and support. We foster an environment built on trust and transparency, where everyone's voice is heard.
How you'll live your ambition:
As a Pricing and Revenue Management Junior Analyst, you'll join our Commercial function in Genoa, immersing yourself in a team responsible for the dynamic pricing and revenue optimization across our entire fleet and diverse markets. Your role will be pivotal in supporting the execution of pricing and inventory strategy, having the objective to maximize Company's revenues by leveraging on pricing and occupancy optimization of all ships and markets assigned, including the optimization of the transportation services where applicable.
Demonstrate your passion
Engage in extensive big data analysis, unraveling the complexities of price elasticity with the support of cutting-edge scientific tools.
Leverage demand forecasts to fuel revenue optimization through targeted pricing adjustments and promotional initiatives, providing to unique customer segments.
Craft optimal cabin and seat allocations across diverse itineraries and product offerings.
Get things right
How? You'll be involved in studying market dynamics and monitoring competitive landscapes, informing our pricing strategies across global markets and sales channels.
Your curiosity and data-driven approach will contribute to the successful implementation and use of our pricing optimization tool.
Safety First
Your attention to detail and commitment to implementing outstanding strategies will lead you to collaborate closely with teams spanning Inventory, Pricing, Planning, and Data Science.
What makes you unique
Your journey includes trainee's experience or applied project study in the ecosystem of pricing and revenue management, even better if in an international context.
You approach decision-making with a data-driven mindset, strengthen by academic backgrounds in Economics, Engineering Management, Mathematics/Statistics, or related fields. 
You are able to navigate uncertain waters managing complexity, risk, and pressure, lead by your exceptional business acumen and commercial awareness 
As a global citizen, you embrace diversity and communicate fluently in English 
Your passion for learning and embracing feedback fuels your continuous growth.
Excellence in teamwork comes naturally, inspiring others to give their best.
Why Costa
Each day, you'll have the opportunity to engage with different stakeholders, giving a significant impact on the revenue and pricing strategies of our fleet and various markets.
You'll be part of the most captivating Revenue and Pricing techniques, addressing innovative concepts. Thanks to the distinctive nature of our business, you'll have the opportunity to comprehend and influence the extended booking curve of an international travel company.
You'll be located at our Genoa offices, where our strategies pulse to life and our ships set sail. Plus, you'll have the flexibility to work remotely, adding an extra layer of freedom to your experience.
Diversity Equity & Inclusion
Costa is like a world within a world. Shipboard and shoreside, we are an extraordinary melting pot of different backgrounds, experiences, ages and cultures. Each of us brings unique insights and perspectives. All of us are valued and respected for who we are. Costa is a global community where everyone belongs.
Join us, let's set sail on an unforgettable journey together. Apply today to drive success and live your ambition!
#LI-Hybrid
Apply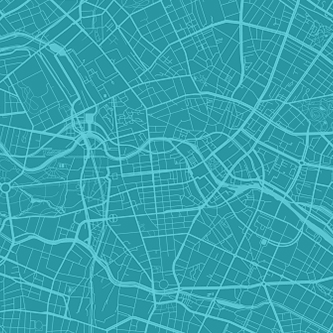 Explore Our Italy Location
View Map