Costa
Cyber Security Senior Analyst
Job ID 7027
Date posted 16/11/2023
City GENOVA
State LIGURIA
Country Italy
Job Type
Job Description
Costa Crociere is seeking tech-savvy talents to join our shore-based teams in Technology roles.
Are you ready to become our Cyber Security Analyst?
We are looking for a Cyber Security Analyst with a keen eye on managing IT security tools and networks
Embark on an exciting career at Costa Crociere and help us shape the future of technology as we navigate the dynamic seas of the cruise world from our offices on shore.
Drive Success. Live your Ambition
Who we are:
Welcome to our global family! We take pride in our diverse community of over 20,000 professionals from 70 different countries and cultures. At Costa, we believe in open communication, positivity, and support. We foster an environment built on trust and transparency, where everyone's voice is heard.
How you'll live your ambition:
As Cyber Security Analyst, you'll join our the Cyber Security Team at the Company's Headquarter in Genoa – Italy. 
Your role will be pivotal to ensure quality and maintain an integrated security program to protect the confidentiality, the integrity and the availability of our company IT assets.
Demonstrate your passion:
You will optimize and manage Cyber Security management tools on a daily basis (Avanan, CyberArk PAM, Microsoft Defender, Qualys, SailPoint, Skybox).
You will implement and manage group-wide IT security tools: Splunk (SIEM), Varonis, SentinelOne.
You will contribute to the implementation of cloud security in both AWS and Azure environments, leveraging the Orca tool, as well as for APIs and containers
You will be responsible for managing remediation actions on IT security issues and audits at both Costa and group levels
Get things right
How? You'll be involved in monitoring of Cyber Security measures as well as audits, within the group landscape
In application security assessment and referral advice
In Security in the cloud computing environment
Your curiosity and problem-solving skills will contribute to ongoing innovation projects.
Safety First
Your innovative thinking and passion for IT systems will lead you to collaborate closely with the Cyber Security Team per Ensure robust cybersecurity measures, safeguarding systems and data.
What makes you unique:
Your path requires previous experience or relevant professional experience (at least 5 years) in dealing with IT security tools and networks, even better if in an international context
Showcase expertise in systems, networks, cybersecurity, and drive technological excellence.
An academic background in informatics/ computer science, IT specialist for system integration or a comparable course of study has been your starting point.
Passion for technology, strong cybersecurity and compliance mindset and deep interest in being constantly up to date on new solutions;
As a global citizen, you embrace diversity and communicate fluently in English 
Sense of responsibility, a structured and analytical way of working as well as the ability to work in a team and strong communication skills
Why Costa
We are looking for individuals who embody the spirit of innovation just like scientific explorers of the sea. Here you can demonstrate your data driven mindset, with a keen interest in processes, structures and boost the unique challenges that distinguish our cruise industry.
You'll be located at our Genoa offices, where our strategies pulse to life and our ships set sail. Plus, you'll have the flexibility to work remotely, adding an extra layer of freedom to your experience.
 Diversity Equity & Inclusion
Costa is like a world within a world. Shipboard and shoreside, we are an extraordinary melting pot of different backgrounds, experiences, ages and cultures. Each of us brings unique insights and perspectives. All of us are valued and respected for who we are. Costa is a global community where everyone belongs.
Join us, let's set sail on an unforgettable journey together. Apply today to drive success and live your ambition!

#LI-Hybrid
Apply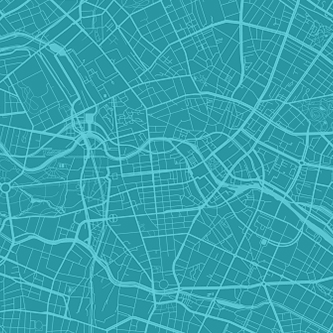 Explore Our Italy Location
View Map