Carnival Cruise Line
Agent, Remote Fun Expert
Job ID 4082
Date posted 06/01/2022
City Miramar
State FL
Country United States
Job Type Full Time
Job Description
We are seeking Fun Experts who identify where the guest is in the booking journey, plans possible itineraries, answers vacation planning questions, and takes excellent notes on guest needs and submits future leads for the outbound team. Through the established sales process, attempts to convert sales calls into cruise bookings, upsell staterooms, explain and offer cruise vacation protection. Service incoming calls that are technical in nature pertaining to the company's website and self-service bookings. Assists guests with pre cruise sales and creates service cases in the IT help desk system when issues arise that require IT intervention.
ESSENTIAL FUNCTIONS:
Excellent attendance and punctuality is an essential function.

Handles incoming sales calls from direct consumers interested in booking a cruise vacation with the goal of converting the call into a cruise booking and taking excellent notes to submit future leads for the outbound team on calls that do not result in a booking.

Handles incoming calls relating to customers and guests experiencing technical issues with Carnival website, Travel Agent Portal, (GOCCL), FunShops, Online Check-in and all Pre-Sale portals.

Troubleshoots minor technical issues and escalates to IT via opening service case to troubleshoot escalations.

Actively participate in on-going feedback and coaching sessions from Quality Assurance, Coach, as well as contribute to team meetings and participate in on-going training.  
QUALIFICATIONS:
High School Diploma or GED

6 months -1 year previous sales and customer service experience required.

Knowledge of Microsoft office products required. Working knowledge of CCL's internal system; Navigator and Launchpad required

Problem solver and easily connect with guests.

Exceed their expectations with your guidance, knowledge, and real passion for travel.

Provide thorough and complete information regarding booking a cruise including quoting various promotions and targeted offers.

Ability to explain technical information to guests in a simple and clear manner.

Excellent verbal and written communication skills, as well as the ability to effectively prioritize and manager your time.

Ability to demonstrate excellent adherence to schedule.

You can multitask across systems and applications, and comfortably navigate a desktop environment.

Can effortlessly engage, explaining step by step vacation solutions with patience and an approach tailored to each individual guest.  
About Us
Carnival Cruise Line is the most popular cruise brand in North America and operates a fleet of ships designed to foster exceptionally safe, fun and memorable vacation experiences at an outstanding value. Our employees have a responsibility to be accountable for all actions. We consider the environment in all aspects of our business and have a responsibility to put safety and sustainability first. We live and share a positive attitude which is based on fostering an environment of inclusion, trust, a willingness to listen, openness and integrity. Doing this helps us to achieve our ultimate goal, which is to include FUN in everything we do! Speaking of fun, we are officially certified as a Great Place to Work aboard our ships as well as in our global corporate headquarters!
Carnival Corporation & plc and Carnival Cruise Line is an equal employment opportunity/affirmative action employer. In this regard, it does not discriminate against any qualified individual on the basis of sex, race, color, national origin, religion, sexual orientation, age, marital status, mental, physical or sensory disability, or any other classification protected by applicable local, state, federal, and/or international law.
Benefits as a member of Carnival's Team:
A comprehensive benefit program which includes medical, dental and vision plans
Additional programs include company paid term life insurance and disability coverage and a 401(k) plan that includes a company match
Employee Stock Purchase plan
Paid vacation and sick time
Cruise benefits
An on-site fully accredited preschool educational program located at our Doral campus
An on-site Wellness Center and Health clinic at our Doral campus
To view a copy of Carnival's FMLA, EEO and EPPA posters please visit: (click or copy and paste link into your browser)
#CC#
Apply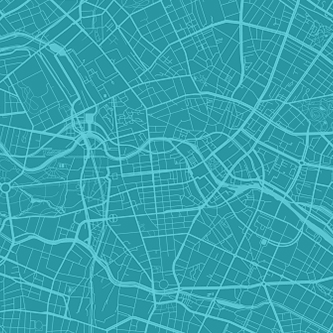 Explore Our United States Location
View Map